Call Our Concierge Line For Appointments
Genityte
Non-Invasive Incontinence Treatment For Women
Genityte is a patented treatment for three common medical problems that result from pelvic floor relaxation: Urinary Leaking, Vaginal Wall Prolapse, and Rectal Leaking. The procedure tones the entire pelvic floor from pubic bone to tailbone.
The Genityte procedure is 100% non-invasive. No surgery, no injections, no recovery time. Genityte uses infrared light to gently heat skin, tissue and muscle, reaching up to 2 inches in depth, to treat laxity in the external genital region.
Biostimulation from infrared light initiates the natural processes of 'neocollagenesis' and 'neoelastigenesis' (new collagen and new elastin formation) giving improved tone that is lasting.
Normally the urethra maintains a tight seal to prevent accidental loss of urine when properly supported by strong pelvic floor muscles and healthy connective tissue. Aging, pregnancy, childbirth, and loss of estrogen from menopause all lead to laxity and loss of tone making it harder for the urethra to tightly seal. Without strong urethral tone and support, 'stress' such as walking, lifting, coughing, sneezing, laughing, exercising as well as strong urinary urges can cause the involuntary leaking of urine, or incontinence.
Genityte strengthens the tone of the urethra and supporting tissues giving back a tight seal to better control accidental loss of urine.
Genityte returns the urethra to a normal position, treats urethral hypermobility, and significantly improves both extrinsic (outer) and intrinsic (inner) urethral support.
Genityte also treats vaginal wall prolapse (cystocele, rectocele) as well as rectal incontinence and improves hemorrhoid tags, hemorrhoids and perineal scars.
Genityte is a patented medical procedure in the U.S., Canada & Europe, performed strictly by physicians who practice Gynecology and/or Urology. Patent No. 12/754,466.
Genityte improves medical problems that relate to key functions of the pelvic floor:
Bladder Function – improves urinary holding and urges
Bowel Function – improves rectal holding and muscle coordination of bowel movements
Sexual Function – improves vaginal wall support and tone around clitoris
Postural Function – improves position of the sacrum helping low back pain
Improved urinary control when lifting, coughing, sneezing, running, rebounding, jumping and exercising
Improved holding when bladder is full
Decreased frequency and intensity of urinary urges
Decreased nighttime urination
Improved tone and support of tissues – Kegel exercises more effective
Improved starting and stopping of urination
Improved confidence
Improved vaginal wall tone; treating prolapse, cystocele and rectocele
Improved perineal and rectal tone; treating rectal incontinence
Improved hemorrhoids and hemorrhoid tags
Extremely safe with remarkably consistent results
No limitations of age or skin color
No limitations with severity of leaking; can treat very mild as well as very severe leaking
No limitation for use in patients with a sling or previous incontinence surgery
"It's easy as a physician to speak scientifically and technically about urinary incontinence but this treatment goes deeper than that. Genityte is a restoration of the whole woman, her dignity, her active lifestyle and her confidence.
Many women have tried and failed one or even two surgical interventions, leaving them in a place of no hope. These same patients, when they reach the end of their Genityte treatment series, are very pleased and even amazed with their results.
The Genityte story is a story of women caring for women. Women have come from all over the United States for help, trusting us with their most embarrassing medical problems."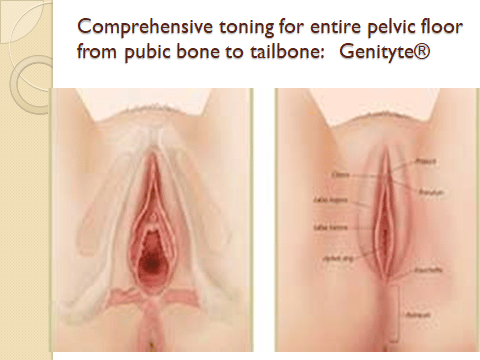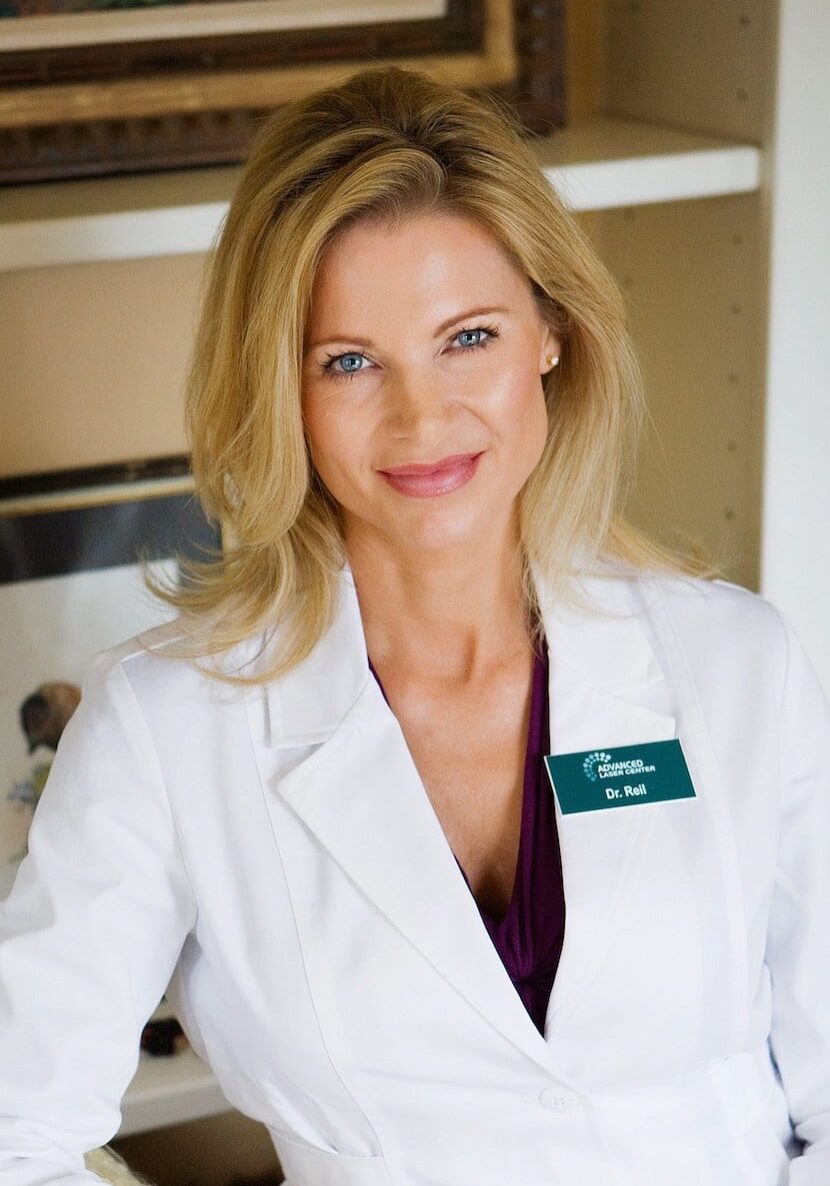 Dr. Julie Reil
A Montana native from Miles City, Dr. Reil was born and raised in a small farm and ranch community. She graduated from the University of Montana and won the title of Miss Montana at age 19. After earning a medical degree from the University of Washington, Dr. Reil completed her residency in Billings and practiced family medicine, primary care, obstetrics and gynecology for more than a decade. A dedicated passion for women's health led Dr. Reil to a career of research and development. Specializing in laser medicine, her focus was nonsurgical  pelvic restoration and feminine rejuvenation.
In 2007, Dr. Reil opened Shiloh Medical Clinic in Billings and later in Bozeman. The clinic has earned the high-credential of master injector for both Botox and Juvederm, making her practice in the Top 1% of Montana. Additionally, Shiloh has performed more Coolsculpting procedures than any provider in the state. Dr. Reil is a mother of two and enjoys spending time with her family in the the outdoors. She likes practicing yoga, attending rodeos and equestrian activities.  
Schedule Your Appointment