Call Our Concierge For Appointments
Our clinic is open Monday through Friday, 8am - 4pm. If we miss you, our office coordinator will reach out to your on the next business day. 
Juvederm Dermal Fillers
In Billings & Bozeman
You deserve the best! Dr. Julie Reil has the high-certification of Master Injector for Botox and Juvederm. Over the past 15+ years, Shiloh Medical Clinic has performed more injections than any clinic in the state of Montana.
JUVÉDERM is the #1 selling Hyaluronic Acid dermal filler in the American cosmetic world. Millions of men and women turn to the filler to help them eliminate the signs of wrinkles and fine lines, restore facial symmetry, and plump up areas with age-related volume loss. Hyaluronic Acid or HA fillers also enhance facial features in the form of lip augmentations. JUVÉDERM injections are FDA-cleared and are proven safe and effective. When a skilled, reputable provider performs JUVÉDERM, it requires no downtime, and the results are natural and long-lasting.
Juvéderm® is a youth-enhancing, non-permanent injection dermal filler that uses naturally occuring chemicals in the body to make skin smooth, bright, and wrinkle-free. There are several products in the Juvéderm suite that are specialized for specific results, like lip augmentation, crow's feet erasure, cheek lifts, and more.
Juvéderm is produced by Allergan, the company that also brought Botox to the market.  Juvéderm has been vetted by the FDA and has been used to restore skin to youthful vigor in the United States since 2006.
A Naturally Higher Concentration of Hyaluronic Acid
With 24mg/mL Juvéderm contains a potent, long-lasting amount of hyaluronic acid per injection. This is significant for the longevity of a given Juvéderm injection, since the body naturally absorbs hyaluronic acid over time since it is a natural part of human biology.
Higher Degree of Cross-linking
Cross-linking is directly related to how long the hyaluronic acid in the injection will last, and Juvéderm is 90% cross-linked, so it is the best cross-linking filler on the market.
Smooth Consistency, Distribution, and Flow
Precision injections are necessary in the small, detail-heavy areas of the face like the lips, around the nose, and chin. The smooth consistency of Juvéderm makes precision injections easier for the skilled medical professional doing the injection, and prevents uneven clumping or blotchy skin from the injection.
Less Pain and More Comfort When Injecting
Juvéderm is a gel and thanks to the Hylacross technology used in manufacturing it, the injection of the filler is as comfortable as possible. The medical professional needs to apply less pressure to get the gel injected, and less pressure means less discomfort for the patient, less damage to the facial tissues, smaller bruises and less likelihood of swelling.
Better Union With Skin Tissue And Increased Firmness
Juvéderm mimics the body's naturally occurring skin filler, meaning it holds its shape when pushed and prodded, so it feels and looks more natural. It is also a more potent injection than other facial fillers, and therefore holds up for a longer duration and more strongly than the competition.
Long Lasting Effective Duration
Juvéderm is the only hyaluronic acid facial filler that lasts between nine months and two years. Compared even to Botox, which can last only four or five months at most, Juvéderm truly shines.
Juvedérm is a unique dermal filler containing a natural protein substance that holds water called hyaluronic acid. Not all dermal fillers are like Juvéderm. Juvedérm is bio-identical to the hyaluronic acid found in human skin. Because Juvedérm products are identical to human hyaluronic acid, the rate of allergic reaction is less compared with other injectable dermal fillers that are not bio-identical.
Juvedérm has an excellent and unique array of densities within the five (5) injectable products: ULTRA, ULTRA PLUS, VOLBELLA, VOLLURE & VOLUMA. Because these product choices vary in water holding capacity, they can help lift, contour, re-shape, fill lines and most importantly restore balance and symmetry to the face, jawline and neck. Juvéderm has a high safety performance, but in the event that it is misplaced or unevenly distributed, fortunately Juvéderm can be dissolved with hyalluronidase – the enzyme. Dissolving dermal fillers with hyalluronidase is performed by a medical doctor.
Juvéderm helps restore balance to the face, giving you a more youthful and rested face. We specialize in beautiful natural lips that are in balance with the face and bring a feminine beautiful look without looking "done".  We also specialize in restoring natural contours to the face by lifting cheeks and sculpting and re-contouring the face – so your own face shape is preserved. Our goal is to have you look like you, just a younger rested version of you – without distortion of the face contours. The "ART" of restoring balance to the face and lips is an area where Dr Julie Reil shines.
Juvéderm XC is a versatile facial filler that incorporates pain-relieving Lidocaine in the injection. This is the "regular" type of Juvéderm and it is primarily used to lift wrinkles, cure unwanted folds, boost weak cheeks, and to plump lips. Juvéderm XC is known to have the most dramatic effect on a patient's lips. It typically lasts between nine months and two years.
Juvéderm Ultra XC is lip-focused filler that provides a subtle, svelte appeal to the lips and reduces lines in and around the lips. This injection can last for a year or longer.
Juvéderm Voluma is specifically formulated for use in the larger areas of the cheeks, temples, and nose. It creates a full, round lift in the cheeks and contours the face around the upper zygomatic bone. Juvéderm Voluma also tends to last longest, nearing two years in some patients.
Juvéderm Vobella is also a lip filler, but it excels at restoring youthful plumpness and vigor to lips that have been made soft and flaccid by time. It is considered the most subtle of the Juvéderm fillers.
Juvéderm Vollure softens the lines that surround the lips and nose, and can last up to eighteen months in some individuals.
Fortunately you don't have to choose between the various Juvéderm products or know the chemical and physiological differences between them: the medical professional in charge of your injections will be able to discuss the advantages of each with you in detail.
Before & After Results
*Your results may be different than those pictured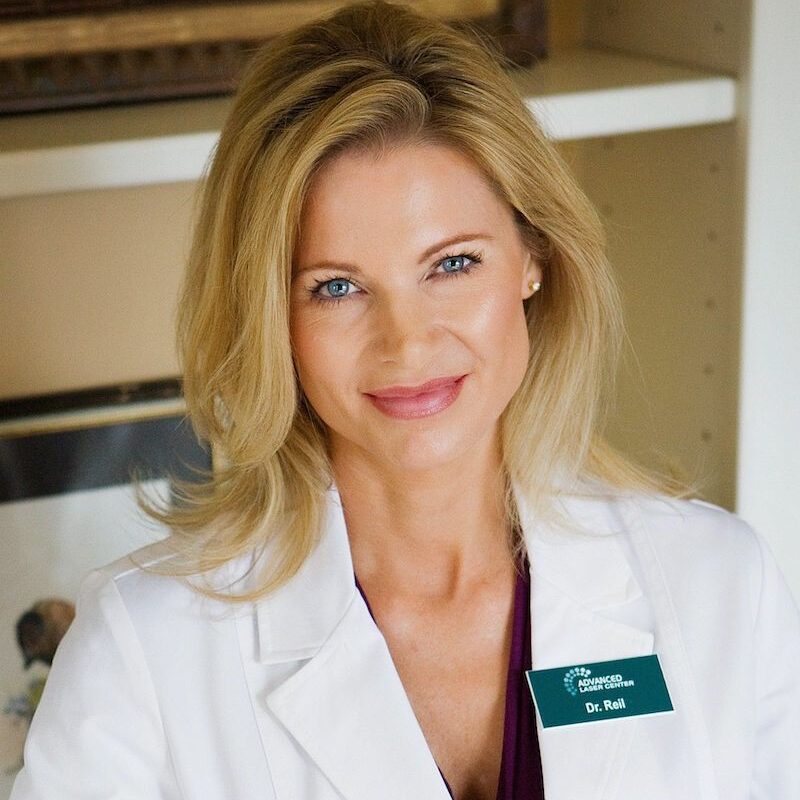 Dr. Reil holds the high-level certification of Master Injector for both Botox and Juvederm, making her among the most experienced injectors in Montana. Over the past 15+ years, Shiloh Medical Clinic has performed more injections than any other clinic in the state!  
A Montana native from Miles City, Dr. Reil was born and raised in a small farm and ranch community. She graduated from The University of Montana and won the title of Miss Montana at age 19. After earning her medical degree at The University of Washington, Dr. Reil completed her residency and spent decades practicing primary care, obstetrics and gynecology in Billings. A passion for women's health led her to open Shiloh Medical Clinic in 2007. 
Schedule Your Appointment