Call Our Concierge Line For Appointments
Triple Tone
Face & Neck Tightening
"The Triple Tone Treatment, developed by Dr. Julie Reil, truly makes your skin feel years younger.  I had the Triple Tone Treatment on my face, neck and chest.  My skin feels firmer. The results are completely natural and there was no downtime."
- Amanda, Age 60
This brand new treatment is exclusively offered at Shiloh Medical Clinic by Dr. Julie Reil. The Triple Tone procedure incorporates toning at three different levels in three layers all in one day and is entirely customized for each patient. Generally, the treatment targets the deeper tone, intermediate tone, and superficial tone of the face, neck and chest.
TTT does not have the same recipe for everyone – instead it is customized – the three toning procedures vary according to a patient's age, weight, previous surgery such as facelift, previous dermal fillers, hormone status, and skin type. The goal is to restore natural fit of the face and restore the natural contours of the face. With Triple Tone Treatment you will never look "overdone". Instead, you look like a younger version of yourself.
Examples of procedures that are combined together for TTT include: SkinTyte, Ulthera, and Juvederm. This procedure has been developed over 10 years by Dr. Julie Reil, and it is our most successful and result-driven procedure that we offer. Patients are very pleased with results and refer their friends and family to us for TTT.
Triple Depth • Single Visit • Lasting Results
Triple tone procedure naturally restores beautiful youthful shape and natural tone to the face and neck.
Customized for you by Dr. Julie Reil according to your height, weight, face shape and neck tone. Triple Tone consists of Skintyte, Ultherapy and Juvederm®. Triple Tone Treatment is a patent-pending method, the culmination of 9 years of work.
Triple Tone Treatment gives natural results like no other treatment on the market today.
Get tighter fitting skin and improve overall face tone…without looking like you have had "work" done! Meaningful Results, without distorting the natural look of "you."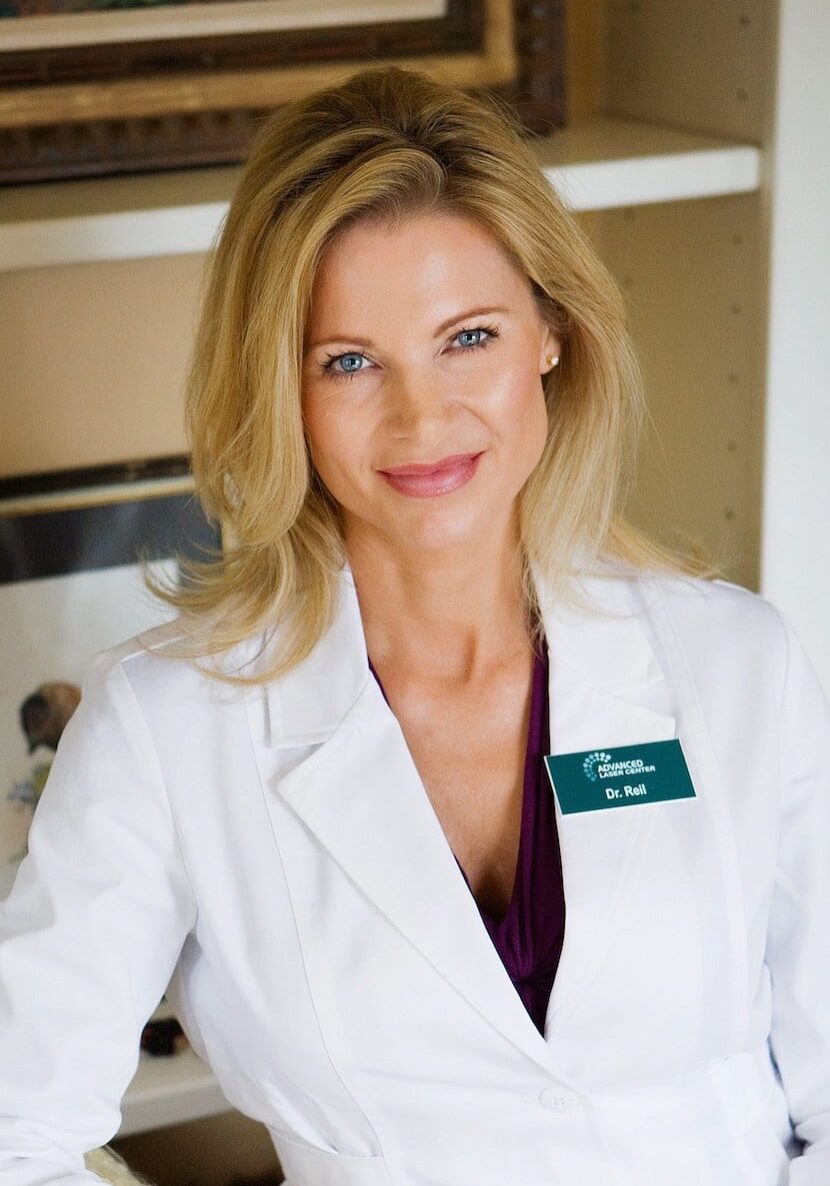 Dr. Julie Reil
A Montana native from Miles City, Dr. Reil was born and raised in a small farm and ranch community. She graduated from the University of Montana and won the title of Miss Montana at age 19. After earning a medical degree from the University of Washington, Dr. Reil completed her residency in Billings and practiced family medicine, primary care, obstetrics and gynecology for more than a decade. A dedicated passion for women's health led Dr. Reil to a career of research and development. Specializing in laser medicine, her focus was nonsurgical  pelvic restoration and feminine rejuvenation.
In 2007, Dr. Reil opened Shiloh Medical Clinic in Billings and later in Bozeman. The clinic has earned the high-credential of master injector for both Botox and Juvederm, making her practice in the Top 1% of Montana. Additionally, Shiloh has performed more Coolsculpting procedures than any provider in the state. Dr. Reil is a mother of two and enjoys spending time with her family in the the outdoors. She likes practicing yoga, attending rodeos and equestrian activities.  
Schedule Your Appointment